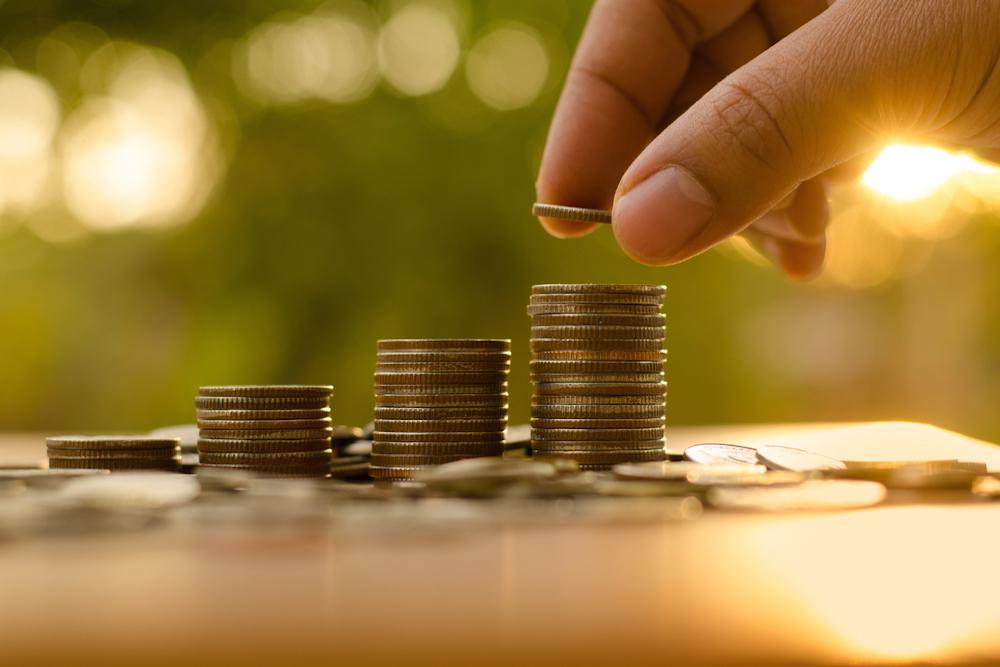 College graduates in Minnesota have an average debt burden of $31,231, according to a study by the website 24/7 Wall St. examining average student loan debt in the 50 states.
The analysis characterized student loan debt as a growing problem in the United States, noting that the debt hit a new high of $1.5 trillion this year. Nearly 20 percent of U.S. adults have student loan debt, the study said.
The average student loan debt in Minnesota ranked the 10th highest in the nation, according to the analysis, which is based on data from the website LendEDU. The share of graduates in the state with debt stood at 68 percent.
And 36.1 percent of residents in the state have bachelor's degrees, according to 24/7 Wall St.
College loan liabilities have led more than 25 percent of borrowers to postpone marriage or start a family, LendEDU reports. And more than 50 percent of those with student loans delay purchasing a home or saving for their golden years, according to the website.
---
Which States Have the Highest Student Loan Debt?
| | | | | | |
| --- | --- | --- | --- | --- | --- |
| Rank | State | Avg. Debt per Borrower | Graduates With Debt | Adults With Bachelor's Degrees | Median Household Income |
| 1 | Pennsylvania | $36,193 | 67% | 31.4% | $59,195 |
| 2 | Rhode Island | $35,371 | 64% | 33.5% | $63,870 |
| 3 | Delaware | $34,144 | 62% | 31.5% | $62,852 |
| 4 | New Hampshire | $33,462 | 74% | 36.9% | $73,381 |
| 5 | Alabama | $31,861 | 50% | 25.5% | $48,123 |
| 6 | Connecticut | $31,643 | 58% | 38.7% | $74,168 |
| 7 | New York | $31,506 | 64% | 36% | $64,894 |
| 8 | South Dakota | $31,332 | 73% | 28.1% | $56,521 |
| 9 | Massachusetts | $31,319 | 59% | 43.4% | $77,385 |
| 10 | Minnesota | $31,231 | 68% | 36.1% | $68,388 |
| 11 | Michigan | $30,978 | 58% | 29.1% | $54,909 |
| 12 | New Jersey | $30,794 | 62% | 39.7% | $80,088 |
| 13 | Maine | $30,321 | 59% | 32.1% | $56,277 |
| 14 | South Carolina | $30,310 | 58% | 28% | $50,570 |
| 15 | Mississippi | $30,268 | 50% | 21.9% | $43,529 |
| 16 | Ohio | $29,723 | 64% | 28% | $54,021 |
| 17 | Vermont | $29,656 | 60% | 38.3% | $57,513 |
| 18 | Wisconsin | $29,569 | 65% | 30.4% | $59,305 |
| 19 | Iowa | $29,411 | 62% | 28.9% | $58,570 |
| 20 | Indiana | $29,405 | 58% | 26.8% | $54,181 |
| 21 | Virginia | $29,316 | 56% | 38.7% | $71,535 |
| 22 | Maryland | $28,844 | 56% | 39.7% | $80,776 |
| 23 | Illinois | $28,424 | 61% | 34.4% | $62,992 |
| 24 | Montana | $28,389 | 59% | 32.3% | $53,386 |
| 25 | Georgia | $28,376 | 57% | 30.9% | $56,183 |
| 26 | Kentucky | $28,078 | 60% | 24% | $48,375 |
| 27 | West Virginia | $27,608 | 70% | 20.2% | $43,469 |
| 28 | Kansas | $27,604 | 58% | 33.7% | $56,422 |
| 29 | Oregon | $27,550 | 57% | 33.7% | $60,212 |
| 30 | Texas | $27,001 | 55% | 29.6% | $59,206 |
| 31 | Missouri | $26,834 | 59% | 29.1% | $53,578 |
| 32 | Louisiana | $26,808 | 48% | 23.8% | $46,145 |
| 33 | Colorado | $26,662 | 52% | 41.2% | $69,117 |
| 34 | Idaho | $26,604 | 61% | 26.8% | $52,225 |
| 35 | Arkansas | $26,561 | 55% | 23.4% | $45,869 |
| 36 | Oklahoma | $26,270 | 48% | 25.5% | $50,051 |
| 37 | North Carolina | $26,164 | 58% | 31.3% | $52,752 |
| 38 | North Dakota | $26,080 | 66% | 30.7% | $61,843 |
| 39 | Nebraska | $25,501 | 55% | 31.7% | $59,970 |
| 40 | Alaska | $25,349 | 46% | 28.8% | $73,181 |
| 41 | Tennessee | $25,054 | 56% | 27.3% | $51,340 |
| 42 | Hawaii | $24,955 | 49% | 32.9% | $77,765 |
| 43 | Arizona | $23,913 | 54% | 29.4% | $56,581 |
| 44 | Florida | $23,556 | 50% | 29.7% | $52,594 |
| 45 | Washington | $23,359 | 52% | 35.5% | $70,979 |
| 46 | Wyoming | $22,524 | 47% | 27.6% | $60,434 |
| 47 | California | $22,383 | 50% | 33.6% | $71,805 |
| 48 | Nevada | $22,026 | 49% | 24.9% | $58,003 |
| 49 | New Mexico | $21,805 | 53% | 27.1% | $46,744 |
| 50 | Utah | $18,425 | 39% | 34.6% | $68,358 |
Source: 24/7 Wall St. and LendEDU.com